Former commissioner Kevin Warren led the conference through a remarkable three years, but his departure adds another poignant piece to the volatile landscape of college sports.
SAN ANTONIO – Here at the NCAA convention Thursday, college administrators listened to outgoing president Mark Emmert's farewell address and were greeted by replacement Charlie Baker. Hours earlier, Big Ten Commissioner Kevin Warren was announced as the new president of the Chicago Bears.
This was a vivid, one-day snapshot of the breakneck pace of change in college athletics. The volatility of recent years is not just a phase; it is a permanent way of life. From players to coaches to administrators, it seems like everyone is on the move, while the company as a whole is moving in an inconsistent direction. (Except at the feet of Congress, begging for intervention to solve a few of its problems.)
It was announced a few weeks ago that Emmert was passing the baton to Baker, making Warren's departure the bigger news of the day. His mandate lasted only three years, which is just a blink of an eye by the old standards of the commissioner's office. It was an extremely significant three years, with his league one of the main forces pushing the tectonic plates of college sports in opposite directions.
With Warren's departure, the tenures of the current Power 5 conference commissioners will be: eight years for Greg Sankey in the Southeastern Conference; 23 1/2 months for Jim Phillips in the Atlantic Coast Conference; 21 months for George Kliavkoff in the Pac-12; and 6 1/2 months for Brett Yormark in the Big 12. Outside of Sankey, the most powerful people in the industry are still trying to crack their building security codes and learn everyone's names. And outside of Sankey and Phillips, they arrived without college sports experience.
The trend of going from lifelong students to off-campus business leaders carries its own risk/reward. God knows the industry needs new vision and ideas. But outsiders who aren't invested in the well-being of college sports or don't understand its esoteric vagaries and challenges might also be saved more quickly. Which serves to emphasize the bubbling.
Warren was involved in other recent job searches before becoming Bears president. There has been speculation among industry leaders this week about another current commissioner exploring the possibilities. Anyone want to run this business?
As for Warren, the question is whether he ever had both feet in the Big Ten and/or whether he was jumping before being pushed. This much seems certain: League presidents and chancellors have not rushed to extend his contract, despite positioning the conference for unprecedented wealth and geographic reach.
Warren's tenure as Big Ten commissioner ends with a lot of strong feelings in him. It leaves big fans, big detractors and strong conflicting emotions about college athletics.
Warren's supporters point to huge developments in the summer of 2022: capturing the Los Angeles market in one fell swoop with expansion to USC and UCLA; and a subsequent massive media rights deal that will bring in more than $7 billion over seven years. The first black commissioner of the Power 5 conference is recognized not only for breaking the barrier, but also for acting towards an ambitious vision of the future.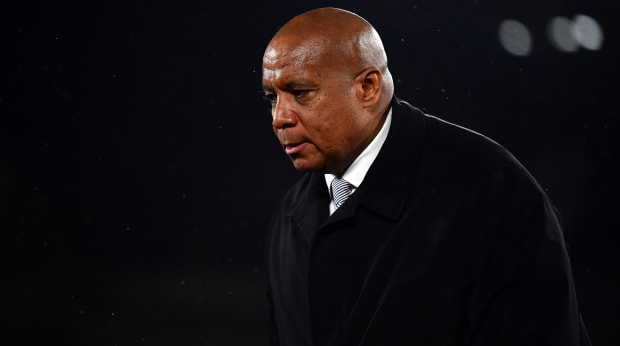 Warren's detractors haven't forgotten the amateur cancellation and cancellation of the league's 2020 fall football season at the height of the pandemic. They will also credit others — primarily Fox — for the Big Ten's successful expansion. Some labeled him arrogant, mistakenly thinking he could sail into college sports from the NFL and outsmart everyone.
Warren is a charismatic one-on-one communicator who is not good at speaking in front of large audiences, which may have hindered his ability to connect with the Big Ten's large group. He took the job at the worst possible time, at the start of the pandemic, and during that time he suffered irrational blows from some fans — including death threats that made him wary about parking his car at conference headquarters. Entering 2022, that difficult period was decisive for his duty.
Then Warren, Fox and the Big Ten launched a cold-blooded attack on the Pac-12, breaking up the so-called "alliance" between those two leagues and the ACC. The alliance was born out of resistance to expanding the College Football Playoff — or, perhaps more honestly, out of anger at the SEC for grabbing Texas and Oklahoma in 2021 while playoff expansion negotiations were ongoing and destabilizing the landscape.
Ultimately, Warren may have tied his hands between the two leagues just to buy time before falling into one of them. When his league got what it wanted, he reversed course and favored an expanded playoff (as did everyone, eventually). She revealed a level of shrewdness and cunning that some weren't sure Warren possessed.
In the 6 1/2 months since the addition of USC and UCLA, the waters of realignment have calmed—but they're not completely calm below the surface. This remains a volatile period, with several dynamics still in play. Between them:
The Pac-12's media rights deal, which has been negotiated for months into 2022, has not yet been announced. That's expected to happen in early 2023, but until that happens and everyone can digest the revenue numbers, some uncertainty hangs over the league's future.
Notre Dame, the ultimate realignment lever, will be the next big mover (or deal breaker). The Fighting Irish are expected to increase their total revenue to the point where they can remain independent in football, but that will also be a wait and see development.
The 14-school ACC, tied to an ESPN contract through 2036, continues in an uncomfortable status quo. There has been considerable discussion of a group of schools trying to challenge the media rights deal and force their way out, but it would take at least seven, a difficult number to reach. If that somehow happens, many industry watchers believe North Carolina and Virginia would be the hottest expansion targets besides Notre Dame, which could set off an SEC-Big Ten battle to add them.
While all this is simmering, the Big Ten must get down to the business of finding a new leader. Two athletic directors within the league seem like logical candidates: Ohio State's Gene Smith and Illinois' Josh Whitman. The conference has already passed once on Phillips, who was once the AD at member school Northwestern; could you win on the bouncer?
Or the league could return to an off-campus pool. Fox Sports president Mark Silverman, who helped steer the Big Ten Network to prominence, would be a logical choice there — especially after the two entities linked arms for the next seven years.
Whoever gets the job is unlikely to repeat the 30-year career of former commissioner Jim Delany. That kind of steadiness may disappear forever from college sports as the pace of change and the search for direction intensifies.