Gerwyn Price is still undecided about competing in another World Darts Championship after crashing out in the quarter-finals.
Iceman is also unsure if he will continue to wear ear muffs to block out crowd noise.
But one thing he is sure of this year is pulling on the rugby boots again for his local team in South Wales.
"I need to get some of my life back, I need some of that adrenaline," Price told BBC Sport Wales.
Before the Welshman's meteoric rise to world number one, he was a regular for Welsh Premiership sides Cross Keys and Neath.
He also had a brief stint with Glasgow Warriors in the then Pro12 and played rugby league for the South Wales Scorpions.
But the demands of professional darts and the global travel involved made his first love take a back seat, until now.
Speaking ahead of his first match at the Bahrain Darts Masters, the 37-year-old revealed his plans to turn up once or twice a month for Bedwellty RFC.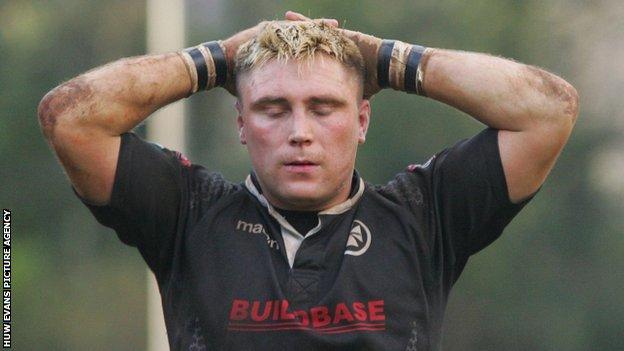 "I will definitely put them on [boots] come back sometime during the season, it's just a matter of when because I have to pick and choose tournaments," Price said.
"I'll hit them hard early and when I get decent ranking points I'll miss one or two and I'll definitely get those boots back.
"I'm constantly on the road, so it's nice to take some time, and I'll leave real estate (work) on the back burner for a while because it's a bit stressful.
"So I'm going to relax when I'm home and hopefully enjoy a game or two of rugby which I really miss, I'm looking forward to it.
"I hope I stay injury free."
Price is preparing for his first tournament after the disappointment of failing to regain the world crown he won in 2021.
He lost 5-1 to Gabriel Clemens at the quarter-final stage and has now dropped to number four on the PDC Ranking.
After the event, Price wrote on social media that he may not play in another World Cup, and he admits that he is still in that mood.
"Obviously it's been disappointing going to the quarterfinals the last two years," he said.
"If I had been given a fair game and a fair chance in those games, the results could have been a lot different.
"If I'm going to get knocked out of a tournament in the quarter-finals or the round of 16, it's pointless for me to show up at all. So if I can do well all year and if I can win a couple of big tournaments, then I don't have to leave, you never know."
Price's tournament will also be remembered for his decision to wear earmuffs to drown out the noise of the lively crowd at London's Alexandra Palace.
He practiced wearing them and put them on during the fifth set against Clemens – but the plan backfired.
"It focuses me and kind of drowns out any little noise around you, like one or two people yelling or a few whistles or whistles when you're going to doubles," Price explained.
"But when I put them on the starts of the whole audience, it was the complete opposite of what I wanted to happen."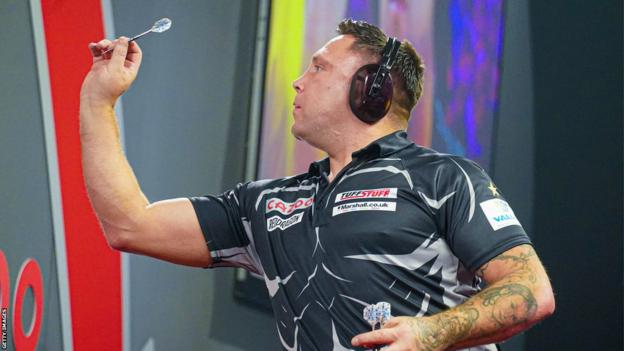 But Price did not rule out wearing them in the future.
"I'm not saying I'll never use them again, but I hope the audience just understands that I need them for my focus, I need them for my game when these individuals don't give me a fair go."
Overall, Price said the crowds were great, especially in Europe and England at Matchplay.
"I don't know if they have different types of crowd that come to the World Cup, I'm not sure, but it always seems to be there at the most important time when all you want to do is do well in the biggest event of the year," Price added.
"It seems like it's just that one event, but everywhere else the whole season has been really good, but like I said it's just that one event that's unfortunate because it's the biggest of them all."