Andy Katz
College basketball analyst and writer
Tommy Lloyd was a bit of a surprise hire in Arizona. He was Naismith's Coach of the Year one year.
Evaluating coaches after half a season is not fair. But it's clear who's off to a great start so far, or at least whose programs are headed in the right direction.
Let's take a look at some of the coaches who are off to a strong start in men's college basketball this season.
1. Jerome Tang, Kansas State (14-0, 3-1 Big 12): Tang has long been a trusted assistant to Scott Drew at Baylor. He was there at the start of 2003, helping build the Bears into a team that would win the national title in 2022. He was looking for the right gig to leave Waco and found it at Kansas State. Tang has been sensational so far in building the Wildcats into a legitimate contender from the Big 12. Keyontae Johnson has been an unknown. Kansas State was one of the places that considered letting him play after he decommitted at Florida in December 2020. His game was spectacular. So is running back Markquis Nowell, who once transferred from Little Rock. This team was able to score all they wanted and picked up two monster wins on the road last week at Baylor and Texas. Tang could be this season's Tommy Lloyd and become the national coach of the year a year from now as he leads his team into the second weekend of the NCAA tournament.
2. Dennis Gates, Missouri (13-2, 2-1 SEC): Gates was a longtime assistant to Leonard Hamilton at Florida State. He had success at Cleveland State in Horizon and was highly sought after on the coaching merry-go-round this offseason. It's been a hit at Columbia so far. Gates has a star in Kobe Brown. This team can defend. The crowd and fans all got into Mizzou. He was destroyed at home by rival Kansas and that could have been a bad first impression. But then turned blitzed Illinois in St. Louis and Kentucky at home. The Tigers look strong for NCAA Tournament consideration in their first year.
3. Sean Miller, Xavier (13-3, 5-0 Big East): Miller returned to Xavier and the Miller 2.0 regimen went extremely well. Miller has been to four NCAA Tournaments in five seasons, including the Elite Eight. Miller already knocked off UConn at home and has the Musketeers ready to make a run at the Big East title. He put together a roster that was largely untouched by holdovers and transfers. Jack Nunge flourished under his tutelage and the combination of Colby Jones and Zach Freemantle was a tough matchup. The addition of leading scorer Souley Boum, a great UTEP discovery, was another big hit. Boum is the first scorer for the Musketeers. Miller was cleared of charges through an NCAA investigation into his time at Arizona and now has that in his rear view mirror as well.
4. Chris Jans, Mississippi State (12-3, 1-2 SEC): Jans led New Mexico State to a victory over UConn in the first round of the NCAA Tournament. He has a proven track record of taking on a slightly under-the-radar program and flourishing. There is still plenty of room left for this season, but for now, he has the Bulldogs in position to be a possible NCAA Tournament team. Wins over Marquette and Utah will have a great shelf life for the Bulldogs. Beating rival Ole Miss last weekend was a good first impression for everyone in the state. If he can get Mississippi State into the NCAA Tournament with a transfer-dominated roster, he will have time to start building a strong foundation.
5. Chris Gerlufsen, San Francisco (12-7, 1-3 WCC): Gerlufsen takes over for Todd Golden, who took the Florida job after the Dons' narrow loss to Murray State in the first round of the NCAA Tournament. Getting to head coach is never easy, but Gerlufsen has done pretty well. The Dons blew out Arizona State at home and nearly got Gonzaga, building a lead before losing it late. Will the Dons make it to the NCAA Tournament? It is unlikely as a free agent, but he has ensured that the Dons will be at the heart of every game in the WCC.
Other notable hires in the first year so far: Matt McMahon, LSU; Thad Matta, Butler; Mike White, Georgia; Todd Golden, Florida; Frank Martin, UMass.
Andy Katz is a longtime basketball writer, analyst and broadcaster. He can be seen on the Big Ten Network, as well as March Madness and NCAA.com, and hosts the podcast "March Madness 365." Katz worked for ESPN for nearly two decades, and nine years in the newspaper before that.
The most important news from FOX Sports:
---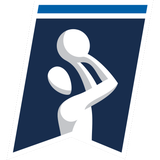 Get more from college basketball Follow your favorites to get information about games, news and more
---
---