When on the field, NFL stars don't have many opportunities to make a fashion statement. But when playtime ends, their style is more eclectic.
And Tom Marchitelli is the tailor that hundreds of athletes go to for the cut that fits them best.
Marchitelli, founder of Gentleman's Playbook, has made thousands of custom suits for professional athletes, including 210 NFL players.
His unique style, from traditional colors to eye-catching creations like Joe Burrow's black and white tiger-striped suit worn during last year's Super Bowl, has made him highly sought after.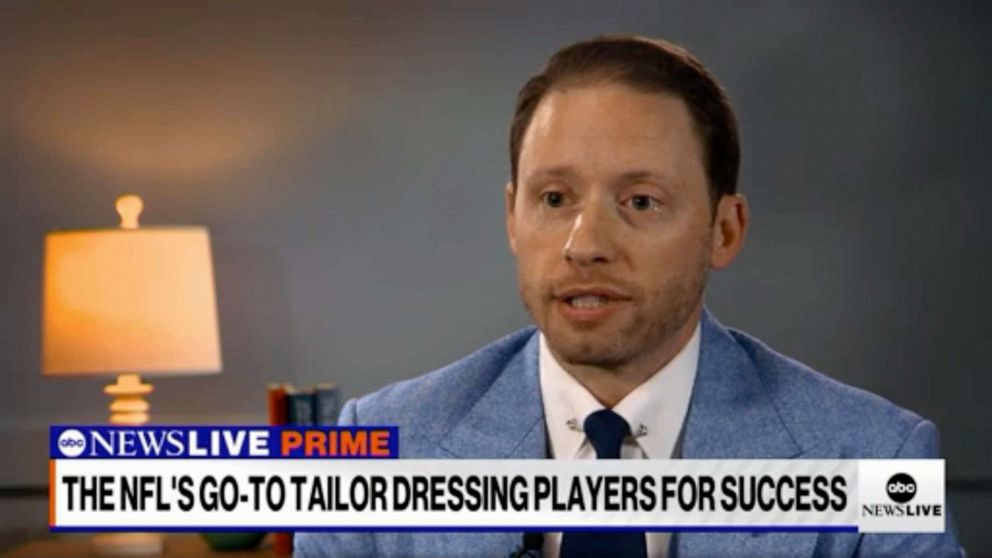 "I'm pushing the envelope because I know my guys have the personality and the guts to pull off the loudest ones, because I truly believe that no matter how bold the print is, it can be pulled off if it's perfectly tailored," Marchitelli told ABC news.
The tailor started out as a hedge fund accountant but became a self-taught tailor after catching the fashion bug.
"I've always wanted to be in a custom suit," he said. "I just fell in love with the process of seeing these complex prints in these bold colors that I knew no one else was wearing."
Eventually, Marchitelli started creating his own suits and showing them off on social media. His work attracted the attention of many interested buyers, including Dallas Cowboys quarterback Dak Prescott.
The two had met years earlier and he became a regular customer. Marchitelli made a custom suit for Prescott for the 2020 NFL Honors, which he called his favorite of the suits he's made.
"Because of the color, because of the way he wore it, because of the location — we were in Miami — everything was perfect," Marchitelli said.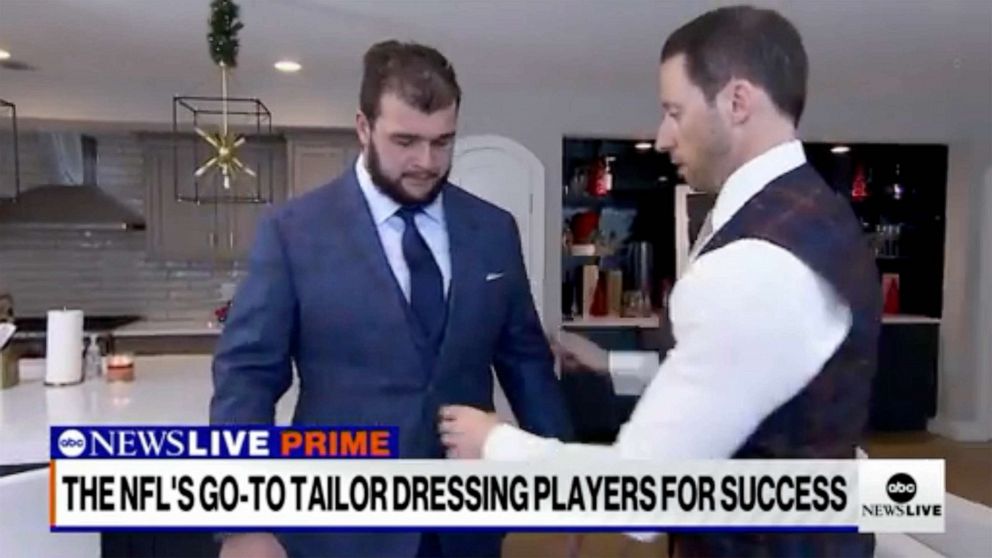 He said he partners with a company in the Los Angeles area so that each suit is tailored with the utmost precision. Marchitelli added that he personally interacts with every client, including big-name athletes like Rob Gronkowski, for whom Marchitelli created a Super Bowl suit within 24 hours.
New York Giants lineman Ben Bredeson recently ordered a suit from Marchitelli and said he was impressed with the fit.
"I saw his logo around the locker room and everything was great," Bredeson told ABC News. "I wanted something that I could wear multiple times, to different events and obviously for games."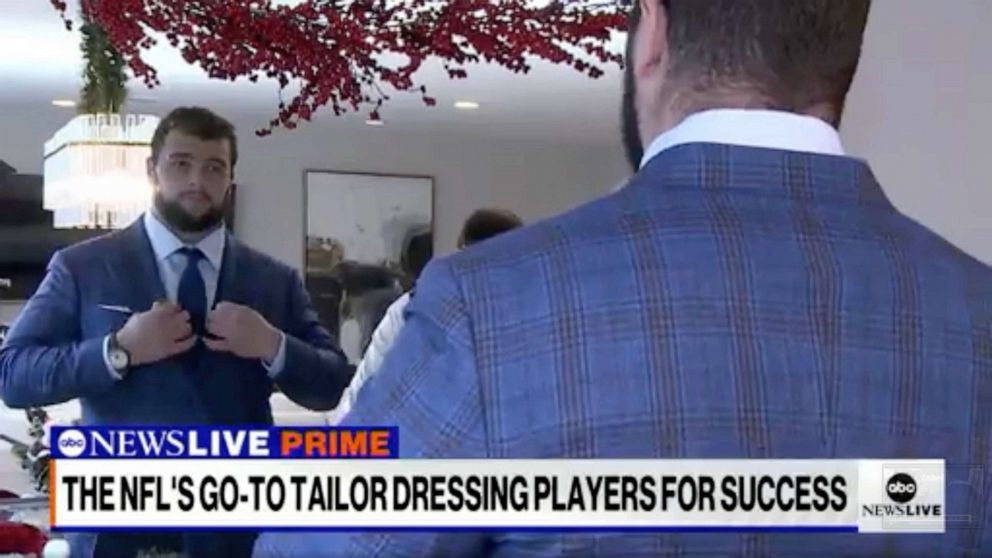 Marchitelli said he's already preparing for quick turnarounds during the playoffs.
"I have about 72 hours to execute each of those plans, because whoever wins this weekend, I'll start coming up with ideas," he said.