End of stupidity?
Kelman's advice should be seen in context. A few years ago, when capital was cheap and new technologies promised to change everyday life, from socializing to driving, there was a lot of pressure on tech companies to develop new products.
In recent months, with recession looming in Europe and the US and interest rates rising, investors have encouraged companies to be conservative. The upheaval has led large companies to abandon products and projects of dubious value.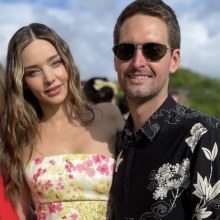 One of them is the Snap Pixy, a small drone from Snapchat's owner Snap Inc that survived four months on the market. The $US234 ($334) toy, which is designed to take selfies, was part of CEO Evan Spiegel's strategy to transform from a social media network to a camera company.
Spiegel has been hailed in the press as a master of product design. He even changed the company's name to distance it from Snapchat – the product that generates all of its revenue.
The Snap Pixy was neither popular nor well designed. Wired wrote: "Battery life is terrible. The obstacle avoidance features sometimes fail comically. The camera could be better. It only works in strong, even daylight. There is no waterproofing and no ability to withstand the wind."
Songs in the car
Another software maker entered the gadget game and lasted three months.
Spotify started selling Car Things in May. It was abandoned by July. The $90 voice-controlled product plays music in cars. But a phone is also needed, and these can usually be connected to dashboards. It was a product that few people wanted and almost no one needed.
The success fooled Snap and Spotify into believing they could move from software to hardware, a notoriously difficult shift. At least they did not, like Facebook, try to expand from computing to traffic and real estate development.
The The New York Times published an interesting article over the weekend about a plan by Meta Platforms, Facebook's corporate parent, to renovate the abandoned, 110-year-old Dumbarton Rail Bridge, the first structure to span the San Francisco Bay Area, and its connecting rail line.
Facebook spent $30 million on a project to make it easier for employees to get to their offices on the west side of the bay. He hired railway experts and consultants, who considered the use of capsules to transport passengers to work. One option would cost more than $3 billion.
"In those days, life was good on Facebook," the article states. "It was hiring like crazy and exceeding expected earnings. Facebook has been thinking seriously about its role in the world, online and offline, building drones and satellites to bring internet to unconnected parts of the planet."
The project was quietly killed during the pandemic.
Meta, Spotify and Snap are similar companies. They all did one thing very well, and fell short of expectations to extend their expertise to new products. Over the past year, Meta shares have fallen by 60 percent, Spotify by 63 percent, and Snap by 78 percent.
The biggest mistake a tech CEO made in 2022 was probably Elon Musk's $64 billion purchase of Twitter. Like Meta CEO Mark Zuckerberg, Spiegel and Spotify CEO Daniel Ek, Musk had access to experienced advisors. However, their corporate strategies failed. They did stupid things.
Apple cars
There is a large technology company that does software and hardware well, and wants to get involved in transportation as well: Apple.
It doesn't get much coverage, but the iPhone maker spends about $1 billion a year on designing a self-driving car without a steering wheel or pedals. In an emergency, Apple employees could remotely take control of the cars. The company would insure the owners.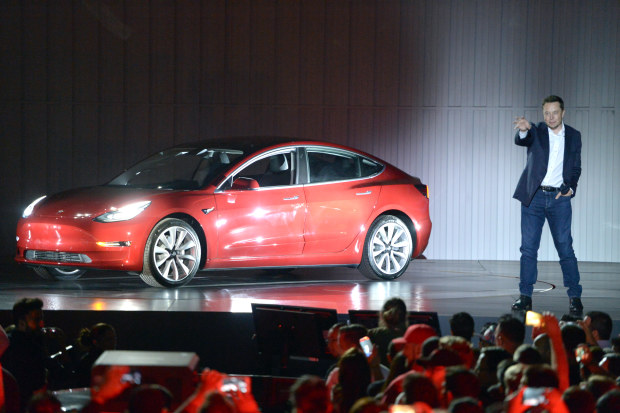 Last month, Bloomberg reported that Project Titan had become less ambitious. Apple managers decided that their cars would get steering wheels and pedals, with computer-controlled driving only on highways.
Call me a skeptic, but the project still sounds… well, ambitious in an almost silly way.
Maybe the stupidity is obvious only after the fact? Maybe Apple will make great-looking stainless steel and glass cars with built-in cameras? Maybe iCars will be the new Tesla?
Maybe, but Apple seems to excel at making computers and phones. Could the best corporate strategy be to do a lot of what you're good at?